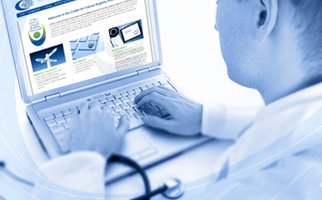 NCRA Subscriptions
What is a Subscription? It is a specific bundle of learning activities that can be purchased for a discounted price. The learner is able to pick and choose the activities they wish to enroll and earn CE credit. Learners will have access to the bundled activities for a specific amount of time. They may choose to enroll in all of the available learning activities or just a handful. Example: a subscription may include 25 learning activities available to the learner for a 6-month period. The learner may choose to complete all 25 or only a portion of them within the 6-month period.
Special Note: NCRA has changed the name of its credential. Oncology Data Specialist (ODS) is the new name for the Certified Tumor Registrar (CTR) credential. Please note that any reference to the Certified Tumor Registrar (CTR) credential should be understood to be the Oncology Data Specialist (ODS) credential. For more information regarding the name change see the ODS Name Change.
How to Access a Purchased Subscription. Once purchased, find the subscription listed under the heading "Subscriptions" on the My Learning Activities page.
---
Special 2023 Membership Renewal Subscription Package
NCRA is again offering a continuing education package for renewing members that includes a one-year subscription to NCRA's Center for Cancer Registry Education (CCRE). Get 15.5 CE hours for $180!
Learn more by viewing the Subscription Product List and Fact Sheet. This subscription is the most cost-effective way to earn all the CEs needed to maintain your CTR credential and to keep up-to-date with changes in the cancer registry profession!
The subscription runs from January 4, 2023, through December 31, 2023. It is a per-person subscription; there is no carry over into 2024. Offer ends December 31, 2022.
Renew your NCRA membership for 2023 and purchase this special subscription offer. Renew Now
If you have already renewed your membership for 2023 and want to take advantage of this special offer, contact ccre@ncra-usa.org or call 703-299-6640 ext. 317.