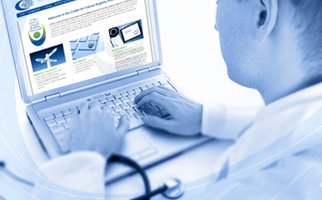 Questions? Contact ccre@ncra-usa.org
For System Requirements See Help/Technical Requirements
LIVE Webinars
A Webinar is a live presentation that typically lasts 60-90 minutes. They are led by presenters using PowerPoint and audio. Additional resource materials will be provided and most webinars conclude with a Q&A session. Requirements for earning CE credit for a LIVE webinar are to attend the live presentation, pass a 10 question quiz, and complete an evaluation. These activities are included in all LIVE webinar enrollments and can be accessed in the My Learning Activities page.
What to expect once you register for a live webinar:
The purchased LIVE webinar activity will automatically load into the My Learning Activities page.
Learners may access presentation handouts 2-3 days prior to the event via My Learning Activities.
An email will be sent 3-4 days prior to the presentation date with instructions for registering with GoToWebinar.
Once the webinar has concluded, learners must complete the quiz and evaluation, and claim CE credit within 90 days of the live broadcast date of the webinar. Learners who fail to complete the required activities and claim CE credit within the 90 days will forfeit CE credit for that activity.
---
NCRA is currently working on the 2024 Spring Webinar Series. Check back later for details.